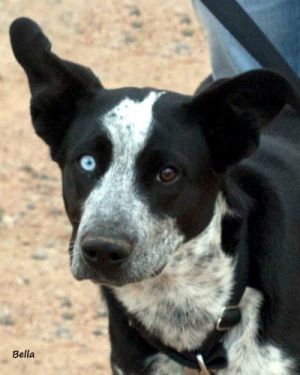 "I am 2 year young Border Collie mix. I am a high energy kinda girl who would love an active family to adopt me.

I am attached to people and my people time is very important to me. I would very much hope that you would let me spend time in the house with you, nothing would make me happier. I know some basic commands already and am very willing to learn some more if you are ready to spend the time to teach me.

I sit very nicely and will even lay down if you ask me to. Please come see me today, i am ready for my forever home!!!" Once you get Bella home, you'll want to pass out the cigars and cigar accessories in celebration of your new addition!

We found Bella through Teller County Regional Animal Shelter in Divide, CO.

For more information about Bella, click here!