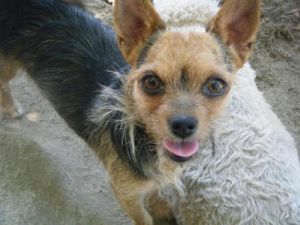 Not much is known about Destiny except she is a young Yorkie mix, one and one-half years old and seeking a forever home.

We found Destiny through PROUD (Pet Rescue of Unwanted Dogs) in Kingsburg, California.

We know you'll want to pick up one of those gret audio book downloads and curl up with a great book with Destiny by your side!

For more information about Destiny, click here!