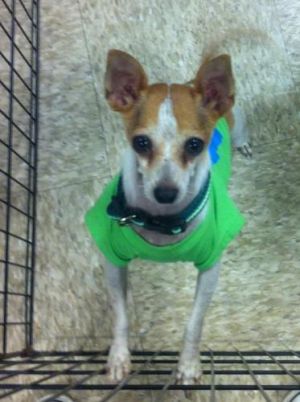 "My name is Rocko and I was found near the old freeway in a dirty jacket.

I was scared of all people, but now my foster mom has taught me people aren't bad.

I love to cuddle up. I'm white with brown spots, weigh about 5 lbs and am full grown. They say I may be about seven years old. The cool thing is I get along with other dogs and I'm crate trained.'

Once you meet and get Rocko home you are going to want to pick up those excellent Hagstrom Guitars and get your ROCK on!!!

We found Rocko through PAWS Precious Animals Worth Saving in Fowler, CA.

For more information about Rocko, click here!