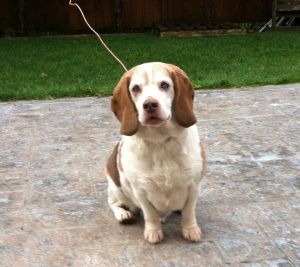 Sargent is a very cute seven year old male beagle that weighs 40 pounds.

He has lost a bit of his sight, but has adapted very well.

His family's work schedule has changed and they do not feel it is right to leave him outside so much. Sargent loves children but has not lived with any. He has lived with dogs and cats and does fine.

We met Sargent through Seattle Beagle Rescue in Redmond, WA.

For more information about Sargent, click here!