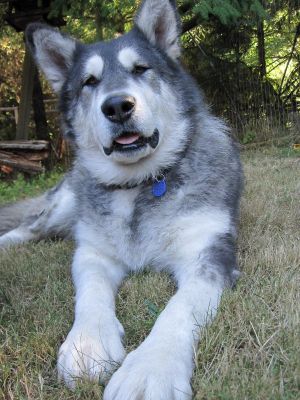 Sitka is a sweet mellow gal. She is roughly 6 years old and is missing her family.

Her companion she was brought to the shelter with has just been adopted and Sitka is still waiting to find her forever home.

Sitka is low thyroid and since starting her meds has totally blown her old ragged coat and is putting in a new one that would make even the most diva of malamutes proud.

We found Sitka through CAMEO - Cascade Alaskan Malamute Enthusiast Organi in Molalla, OR.

For more information about Sitka, click here!