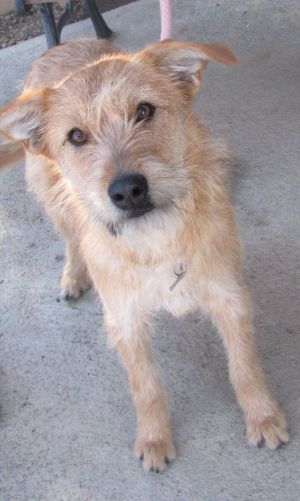 Maple was found as stray, but its clear that this dog once lived in a home.
She loves everyone she meets and is very eager to please. Maple is still very much a puppy. She has quite a bit of energy and hasn't learned much in the way of manners.. yet. She is already learning that she gets a lot more attention for sitting rather than jumping on people, and she picks up on training very quickly.
Maple is friendly with other dogs, and we suggest a home that has another outgoing and playful dog. We think she would be fine in a home with children, and she would do best if given a chance to get out for some exercise daily. Maple is a dog who is sure to make her adopters very happy!
And be sure that you check out the best
best kitchen faucets
for Maple as we are sure you'll want to be certain she gets the cleanest, healthiest water possible for her long term health!
We found Maple through the
Animal Shelter of Wood River Valley
in Hailey, Idaho.
For more information about Maple, click here!